The work-from-home guide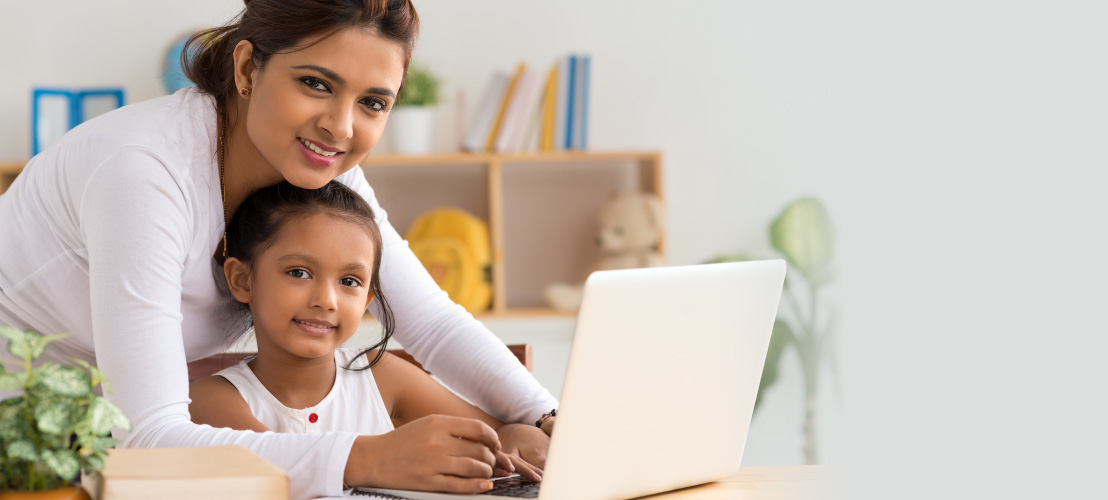 Working from home seemed like a luxury until a little while ago. It meant comfort, ease, independence and a good work-life balance. With the global coronavirus crisis, however, a lot of things have changed – possibly our idea of working from home too.
Amidst the anxiety, uncertainty and isolation today, working from home isn't easy. Here are some ways to make your work day productive and personally satisfying.
Although tempting, lazing in bed once you're up might not help. Let your day begin at whatever time it should according to your shift, preferably at least an hour before you begin work; get up, make your bed, follow your regular morning routine and dress into clothes that you'd usually wear to go out. This will help you set a tone for the rest of the day – get you alert and prepare you for a productive day ahead.
Set up a makeshift office space
We tend to associate the bedroom as a place to rest, unwind and spend one's personal time. So, it is likely that working from here might deter you from being productive. Set up a little, comfortable space that is tidy and airy, with a good amount of sunlight, as your makeshift office. Over time, when your mind associates this space with serious work, you're likely to switch to work-mode easily from here.
Transition into work-mode
Setting up your make-shift office, and being dressed for your work may sufficiently help you transition into work-mode. But if you are someone who really misses your "travel time" as a time to prepare for work, you could add in an extra routine in the morning. Consider sitting in silence – without music, books or any other distractions, take a short stroll around the house, think about/ jot down the tasks for your day ahead etc.
Structure and schedule time for the day
When you've moved into your "office space", structure your day with all the tasks you've jotted down. Make room for meetings, mealtimes, reading time, phone time, follow-ups and your individual contributions for the day. It helps when difficult tasks are completed in the morning since that is the time when we are most alert. It might be a good idea to loop in your managers on your plans for the day too.
Working from home means we have to put in conscious effort to feel warm connections with our colleagues. Volunteer with information, offer to help whenever you can, brainstorm and share newer ideas and feel free to ask for help when you need it. During work hours, decide to make a few phone calls to colleagues even if the job can be done via e-mail. Most human connections are good right now. So., you could also suggest weekly follow ups with the team to add a sense of community.
Schedule your breaks like you would if you were at work. Your coffee-time conversations with colleagues will probably be replaced by other activities. You're free to plan them for yourself. Some options could be a quick check on social media, coffee with family, singing along to some songs, running up and down a flight of stairs, or even checking on how the day is going for your colleagues.
Work time and personal time must clearly be defined. Try keeping your phone away in intervals. For instance, check your phone once in 45 minutes. And after your plans for the day have been achieved, put it all away – laptop, office wear, worries etc.
Review progress for the day
Your day might end with closing the loop on a few e-mails, assessing your own satisfaction with the day, and planning the list of tasks for the next day,
Rest. What could be great is to spend some time on exercising. It will do good to your energy levels, motivation and mood. To unplug, you could also change into your night wear, have a hot shower, eat a good snack and transition into rest-mode. Fill the evening with things that you'd like to do. Make sure to move the unwinding away from the office space in your home.
Before you put this into action, know that you're allowed to have a bad day. Life brings uncertainties and your plans for the day may be interrupted. Accept that it is normal. Let it go to make room for a better tomorrow.
If you're having trouble working from home or would like personal tips, contact us.
Related GoodReads
---
Related LifeTool